An experience to remember
Every menu I create is deliciously different. whether enjoyed in your home with me personally serving you and your guests as your private chef creating a personalised bespoke menu, with you and your guests front and centre.
In your home a beautiful handmade picnic in a meadow or supper and cocktails under the stars or with friends at one my hand picked venues including here at 'forage' where you  will enjoy something 'special'.
Excellence for any occasion
Corporate events
Private dining
Special occasions
A passion for Food
Depending on what our local farm is growing that week, what our fishermen have caught, what we can forage from the local area and how aged our meat is as we butcher and dry-age all our ethically raised meat ourselves. For this reason there is no menu presented at the table.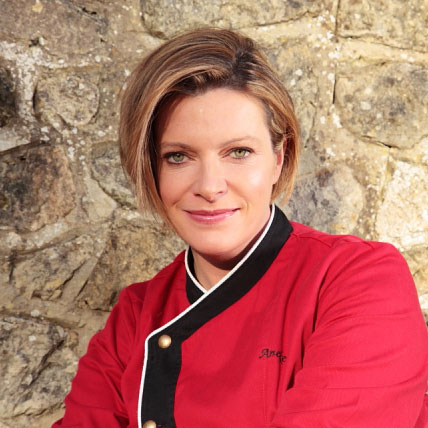 Aneke
Happy Happy Happy Happy
Clients Clients Clients Clients
"Aneke and her team have been providing all of our corporate catering for the last 3 years. Her food is always amazing and she and her team are a pleasure to deal with. She also catered for my recent 50th birthday celebration for 150 people and without doubt, the highlight of the event was the food."
A G, Corporate Client, Surrey
"I cannot recommend Aneke highly enough. Her food is always delicious and beautifully presented, and her team are always impeccable. I have been regularly using Aneke for 4 years now and cannot envisage using anyone else."
B+P R-D, Sunningdale
"Flawless food and service. We have used Aneke and her team for several events now and no-one else comes close."
C+G W, Woking
"Planning a wedding is always stressful, but Aneke and the team made everything seem effortless. She took all of the worry out of the event and needless to say we were delighted. I can't recommend her highly enough."
Mr + Mrs S, Reigate